treff.einkauf Webinar – Obsolescence Management / Discontinuation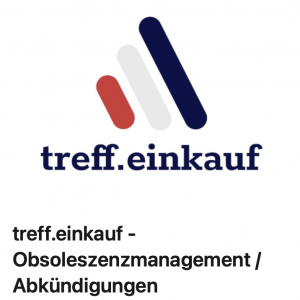 treff.einkauf Webinar – Obsolescence Management / Discontinuation
Discontinued electronic components and unavailability of other needed parts?
Supply shortage, allocation and production shutdown? – We help proactively!
Sign up for the free online webinar on March 24, 2023 – in German!:
https://www.linkedin.com/events/treff-einkauf-obsoleszenzmanage7011688010136092672/
"treff.einkauf – Obsolescence Management / Discontinuation" – Join Bjoern Bartels, Managing Director of AMSYS, who will reveal his "Recipe for Obsolescence Management – how to tackle supply shortages and discontinuation".
Please feel free to also bring your questions and impulses.
We are looking forward for an inspiring discussion with you!
Special thanks to Klaus Dieter Lorenzen, the community of treff.einkauf and Fachhochschule Kiel for this amazing opportunity.
treff.einkauf Webinar – Obsolescence Management / Discontinuation