Properly mitigate obsolescence, supplychain and environmental risk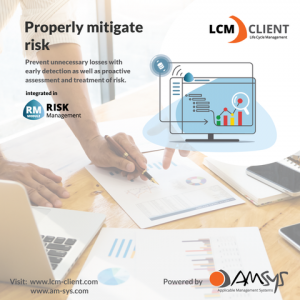 Properly mitigate obsolescence, supplychain and environmental risk with the AMSYS Life Cycle Management (LCM) Client
Integrated in the Risk Management (RM) Module all users have an up-to-date overview of the condition of their systems. Lifecycle forecasts and likelihoods at component level are automatically combined with individual impact factors on your #products. In addition, suitable #resolutions are proposed to overcome obsolescence issues and concerns.
Prevent unnecessary losses with early detection as well as proactive assessment and treatment of risk.
Visit www.lcm-client.com and request your free trial!
Powered by AMSYS