Obsolescence Management Workshop Seminar – May 2022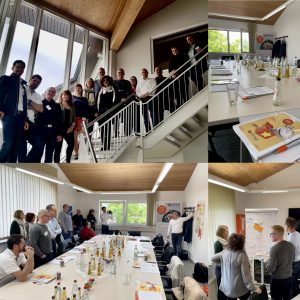 Obsolescence Management Workshop Seminar – May 2022
Live from AMSYS Obsolescence Management Workshop Seminar – May 2022
The topic Obsolescence Management is currently in great demand and is getting highest importance to mitigate supplychain risk.
AMSYS and our cooperation partner HTV are pleased to announce that the 2-day obsolescence management training is again completely booked out and great expert delegates are joining!
This seminar provides relevant knowledge about problem solving with proper life cycle management. It helps participants to get into the topic of obsolescence management and supports advanced learners to get more detailed knowledge. Furthermore, this seminar is the prerequisite for later optional certification as an Obsolescence Manager at "IIOM Associate Grade".
If you want to join at one of the next sessions, all our seminars can be found at: https://www.am-sys.com/seminare/
Powered by AMSYS