Obsolescence Management Portal – Modern design and SiliconExpert data integration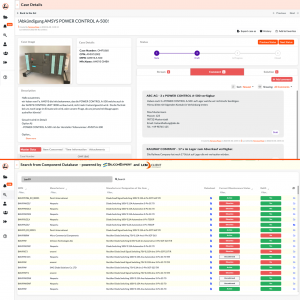 Obsolescence Management Portal – Modern design and SiliconExpert data integration
AMSYS launched the Obsolescence Management Portal for railway and infrastructure operators in a new design and also added new features.
From now on, members can access the SiliconExpert component database directly in the portal and check if their items are still available or already obsolete.
A community portal for transport companies which saves time and money when it comes to obsolescence management and spare parts supply.
If you are a railroad or transportation operator, you can test the Obsolescence Management Portal 2 months free of charge.
Visit https://www.obsolescence-management.net/ and register without obligations.
Powered by AMSYS
Obsolescence Management Portal – Modern design and SiliconExpert data integration