IIOM Certification on 21.06.2022 in Munich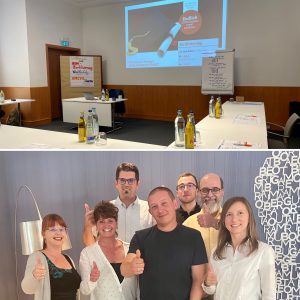 IIOM Certification on 21.06.2022 in Munich
Last Tuesday seven participants successfully completed the IIOM AIIOM certification as Obsolescence Manager under the guidance of the IIOM Endorsed Trainer Bjoern Bartels from AMSYS.
The active management of risks caused by decreasing product lifecycles of not only electronic components has become an increasingly important factor of success. The certification as Obsolescence Manager at "IIOM Associate Grade Level" proves a very deep understanding of this topic.
The assessment of each delegate is based on an individual Obsolescence Management Plan (OMP) developed and presented, an obsolescence management skill and capability assessment as well as a successful completion of a multiple choice test.
IIOM Certification on 21.06.2022 in Munich
Congratulations to all expert participants for successfully passing the course!
If you want to join one of our next sessions, all our seminars and trainings can be found at: https://www.am-sys.com/seminare/
Powered by AMSYS