AMSYS Live from electronica 2022 – B4.118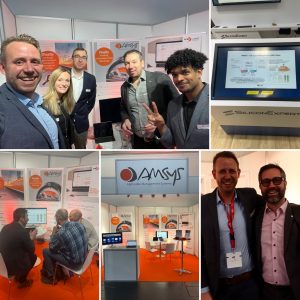 AMSYS Live from electronica 2022 – B4.118
We are showcasing this week in hall B4 at booth 118 at the electronica 2022 – electronicafair.
Visit us from November 15 – 18, 2022 at the largest trade fair for electronics in Munich and let us advise you on the topic of obsolescence management and risk management. Whether your are looking for seminars, process consulting or software solutions like our Life Cycle Management (LCM) Client or the Obsolescence Management Portal, we will find the perfect solution for you!
You can test the tools in new design on site. We look forward to seeing you!
For more information, visit www.lcm-client.com or www.obsolescence-management.net/
Powered by AMSYS
AMSYS Live from electronica 2022 – B4.118