2-Day Obsolescence Management Workshop Seminar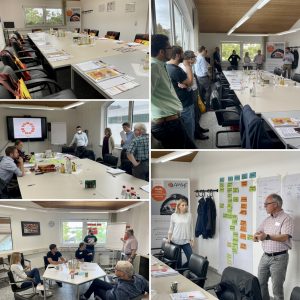 2-Day Obsolescence Management Workshop Seminar
Special thanks to all expert delegates who joined our fully booked obsolescence management workshop in cooperation with HTV in Bensheim, near Frankfurt on 14.-15. September 2022.
The interactive seminar workshop examines and demonstrates the origins and effects of obsolescence as well as how to manage risk with reactive and proactive approaches. Furthermore, appropriate future planning, contracting, process implementation as well as digitized obsolescence management with applicable tools and software are intensively covered in the training scheme.
This 2-day course is also a prerequisite for progression to certification as Obsolescence Manager at "IIOM Associate Grade".
If you want to join one of our next #trainings, book your set now at: https://www.am-sys.com/en/seminare/
Powered by AMSYS
2-Day Obsolescence Management Workshop Seminar